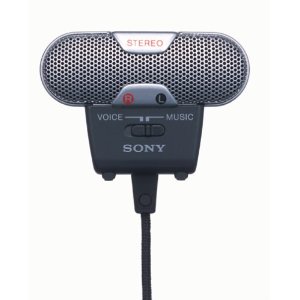 -Strong, tough body
-Can perform with many different kinds of instruments
-Easily handles most performance tasks

Can be a bit dodgy with pickup pattern
Proximity can sometimes cause problems

Though in normal circumstances the mic would lose a point for its cons, the price of the E815S makes us feel as if these niggling faults aren't worth marking off. After all, there are much more expensive mics that have flaws just as big. In the end, the Sennheiser E815S performs so well for so many different purposes that its drawbacks are easily forgiven.
---


Sennheiser E815S

Price: $59.95
The Sennheiser E815S is one of the most affordable Sennheiser mics on the market right now, but does that mean it's worthy of your money? We'll attempt to answer this question based on three aspects: Versatility, Affordability, and Durability.

Versatility:
The E815S actually performed quite well given its price. It can deliver the quality you need for rehearsal and recording, but even in a pinch you can use this baby in a concert. The only thing to keep an eye out for is its pickup pattern. Try to get an idea of where and when the mic acts up before you break it out on stage or for recording. The off-axis response isn't the most incredible in the world, but for its price it most definitely gets the job done.
Affordability:
Sennheiser has always toed the line between performance and price, but it seems that their E815S has really upped the ante for the competition. Boy Bands take note: If you shop at the right place, you can get three of these mics for around a hundred dollars. All joking aside, though, this is a great mic for just about any situation. As mentioned above, it can handle most tasks with ease and it sounds great with a variety of complex instruments, including brass and woodwinds. Compare this to the many three hundred dollar mics that can't do this and you'll see why Sennheiser is experiencing so much success with this model.
Durability:
Perhaps the best thing about these affordable mics is that they hold up surprisingly well. A punk rocker can put one through the wringer and, after the sweat, beer, and blood is wiped off, you'll still have a fully working mic in most conditions. This is perhaps the most striking aspect of the E815S. Its price would suggest a mic that would break after little use, leaving you two more out of a three pack. But such is the craftsmanship of Sennheiser.
---
Technical Info:
-Rugged metal housing
-Shock-mounted capsule
-Cardioid pick-up pattern
-Hum compensation coil
-Silent, lockable ON/OFF switch
Be sure to check out the other Microphone Reviews