An affordable mic that won't create hassle. This is a USB Microphone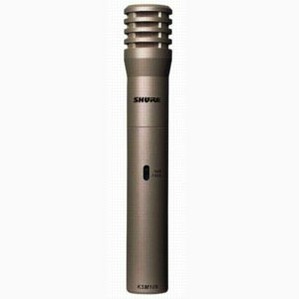 A very sturdy aluminum USB microphone that provides good sound for the money. Though its suggested retail price is over $200, we've found that many retailers sell this microphone for as low as $75. Additionally, this microphone is both Mac and PC compatible.

You may find that it lacks a bit of resolution and sometimes sounds come through noisy.

You can purchase the Samson C01U USB Microphone for much less than the MSRP. Plus, you'll be able to avoid plenty of hassle since there's virtually no setup required. Built with aluminum, this mic is very sturdy and produces good sound for the money, though it may lack some resolution and sometimes cause noisiness.
>> Check Current Price of Mic Here

---

USB Can Sing?!
Very affordable mic that eliminates hassle. Its aluminum build assures sturdiness and durability, and it's both Mac and PC compatible.

Most people prefer a simple, straightforward setup process rather than a grueling, lengthy one. Rest assured that with the Samson C01U USB microphone, you can skip right to the fun part.
Recording audio is becoming more and more popular within the mainstream population, especially now that equipment is more affordable than it once used to be. It's simply taken over analogue, which might not be to everyone's liking (including mine) but here it is!
I saw the Samson C01U USB Microphone a few years ago. It created quite a buzz even before it hit the market. Today, what both amateur and more experienced musicians look for is a quick and easy way to begin doing what they love: playing and recording music, and with as little technical mambo jambo as possible. The Samson C01U USB Mic records vocals and instruments with the same quality and precision as other non-computer microphones.
The Samson C01U can be considered plug-and-play, computer-friendly version of the C01, a large diaphragm condenser microphone that happens to be very popular. The C01U doesn't require costly computer pre-amps or in/out boxes. All you need is simply the microphone and the USB cable.
If you're a Mac user, you may let your worries subside. The C01U is compatible with both Mac and PC computers. A host of Apple Certified educators prefer the the C01U, in addition to Samson's other USB mics, for their seminars and trainings, says Samson Product Specialist Rob Garofala. "Since the C01U is a class compliant USB device, they are compatible with any USB host including Linux OS and even Playstation 2." Moreover, Samson USB microphones are fully capable of functioning without the Soft Pre applet.
I had no problem connecting the Samson C01U to my computer and exploring the many audio possibilities. I found that with this microphone, many of my vocal and guitar recordings were almost on par with microphones that are both highly regarded and more expensive. As a side note, keep in mind that the C01U is not omnidirectional. Though it will capture the ambiance, this microphone is not ideal for catching full room acoustics.
If you're looking to record quiet passages of your instrumental magic, beware! The Samson C01U can make music sound a bit noisy at times. While similar microphones don't have this problem, keep in mind that this model is, after all, a USB device. You can't expect perfection. However, you can anticipate quality and ease of use. For close guitar and vocal miking, this mic will do the job… and surprisingly well, for that matter.
---

Technical Info:
Frequency response: 20 – 18,000 Hz
Polar pattern: Hyper-cardioid
Element type: Electret condenser type
Diaphragm thickness: 3 microns
SPL: 136 dB Max.
Dimensions: 7" x 2.125" x 2.125"
Weight: 1.06 lbs.
MSRP: $234.99
Sold for: As low as $75
Be sure to check out the other Microphone Reviews

Were to Buy:
You can find this Mic on this Insturment Pro Page. It may also be available on the American Musical Supply Site