Record the acoustic guitar like never before!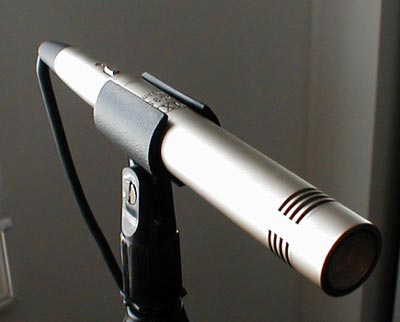 A low-budget microphone that provides great quality. Works well with acoustic guitar. Records the top end quite well, making it a good snare drum microphone.

This microphone is not good on the lower ranges. Sometimes you will have to bring it very close to the instrument to get a clear recording, which might hinder the musician's playing.

---

MXL 603 Microphone Review
Great top-end recording
Marshall's MXL 603 microphone is straight-ahead diaphragm cardioid model with great sound pickup on the higher ranges. If you use this microphone along with an acoustic guitar during a studio recording session or for a gig, it will blow you away with the absolutely brilliant and clear sound it provides for the instrument. Use it with a snare drum during a gig and it will give well-defined sound which will be useful for any drummer to expose his or her talent.
Customers' MXL 603 microphone reviews describe this product as giving a clearly-defined boost in the higher frequency ranges for voice, specifically in the 9 Khz range. Although the default capsule for the MXL 603 is Cardioid, it is also compatible with the Omni capsule that is shipped along with the MXL 604.
The manufacturer's MXL 603 Microphone review describe the diaphragm of the microphone as having a diameter of 16.77mm, and a capsule of a diameter of 20.5mm.
All things considered, the Marshall MXL 603 microphone can be the perfect solution for anyone who has a low budget but wants to get quality recordings from their instruments. This microphone will perform great for you and you won't be disappointed.
Where to Purchase:
Check Out the InstrumentPro Here and Amazon Here
---

Technical Info:
Type: Condenser pressure gradient mic with large 25mm diaphragm capsule
Frequency Range: 30Hz-20kHz
Polar Pattern: Cardioid
Sensitivity: 15mV/Pa
Impedance: 200 ohms
S/N Ratio: 80dB (Ref. 1Pa A-weighted)
MSRP: $130.00
Be sure to check out the other Microphone Reviews